The dangers of consuming unnatural sugars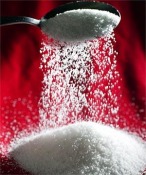 If food (particularly creamy cakes and other sweet treats) is your weakness, it can lead to excess calories or worse, a degenerative condition. Unnatural sugar is something most people cannot seem to resist, though. Some tasty food items that may contain processed sugar which is not easily digestible by the body include pancakes, coffee, soda pop, pastries, flavored milk, and other yummy-looking foodstuff. Highly processed sugary foods are devoid of nutritional value. Many modern-day consumers are actually hapless victims of sugary food manufacturers peddling candy and snacks without nutritive value under the guise of tasty food.

Note that those sugar binges you keep having make you more prone to abnormal levels of blood sugar. If blood sugar spikes keep happening, you are exposing yourself to a variety of body disorders, notably diabetes complications like kidney problem, poor vision, or even stroke. When you think about it, the dangers of consuming too much unnatural sugars are not limited to offering empty calories and contributing to diabetes. Individuals ranging in age from the very young to the elderly may develop Candida from eating foods with unnatural sugar content. Adults need to monitor blood sugar levels of their kids. The blood sugar level can rise as a result of lack of physical activity, emotional stress, infection, or eating too much. High blood sugar may be manifested by frequent urination and increased thirst. To curb blood sugar spikes in kids, encourage exercise and avoidance of too much food with hundreds of grams of blood glucose-spiking sugar and unnatural additives.

Too much processed sugar intake may also trigger osteoporosis and obesity, or cause tooth decay. Those who have felt the negative impact of consuming sugary foods turn to natural sweeteners like Stevia, 100% maple syrup, Agave, date syrup, etc. Fruit likewise may be added to certain meals, like a breakfast of oatmeal. Fruits are easy to purchase and fun to eat, and can be incorporated in countless recipes. Shun artificial sweeteners, which most people use as sugar substitutes, not knowing they can be as bad for the body as processed sugar. Aspartame, for instance, may trigger serious eye problems, tinnitus (buzzing or swishing sound in the ears), migraines, dizziness, deteriorating mental function, and even brain tumor.

Also, if you suffer from any sugar disorder herbs is a great way to remedy the problem. For example, Gymnema is a great herb that will help you overcome a sugar addiction and get your blood sugar level back on track.