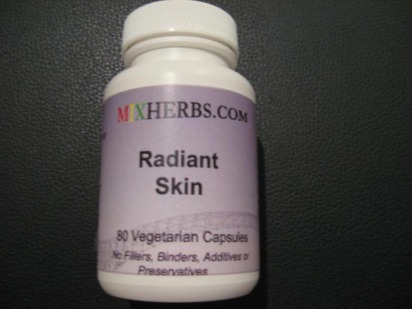 FUNCTION/ACTIVITY

This formula contains herbs that provide nutrients for
beautiful skin. Excellent for skin issues involving acne,
dermatitis, eczema, blackheads, boils, etc.

INGREDIENTS
Burdock, Calendula, Red Clover and Alfalfa

$9.99
Skin problems are common for people of all ages. If you suffer from any skin issues; this formula is for you. All skin issues deal with toxins in the blood. Therefore, you must treat your condition internally by cleansing your blood. A lot of people put creams and ointments on their skin, but in all reality that is not getting to the real root of the problem. For example, meat products, eggs, dairy products, refined grains and refined starches all help to make toxic and polluted ACIDIC blood which causes skin issues. You will definitely see results from "Radiant Skin" to treat our skin issue. Get "Radiant Skin" today to start having the beautiful skin you deserve to have.