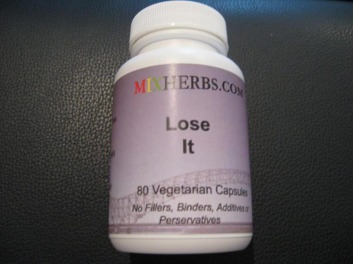 FUNCTION/ACTIVITY

This formula contains herbs to help get rid of that unhealthy and unnecessary
weight. This combination helps helps regulate metabolism by nourishing
and maintaining the thyroid gland.

INGREDIENTS
Chickweed, Fennel, Bladderwrack, and Green Tea

$15.99

Finally, a weight loss formula that is all natural with ingredients that have been proven to help lose those unwanted pounds. This is the formula you've been looking for! Lose It has no additives, fillers, or preservatives. You will see and feel the difference within days. Money back guarantee.