Mixherbs Full Body Detox
25 days of detoxification - Includes 2 Powerful Formulas

Due to all the toxins in our society, it is a must that we remove these toxins periodically throughout the year. Toxins enter the body via foods we eat, such as meat laced with growth hormones, fruit with pesticides, soft drinks with harmful chemicals, pollution from automobiles, and household cleaning products etc.

So in order to heal the body from time to time we must detox. A full body detox will work wonders on the body. Common results from a full body detox includes weight loss, increased energy, radiant skin, enhanced immune system, clearer thinking, better functioning organs and improved circulation.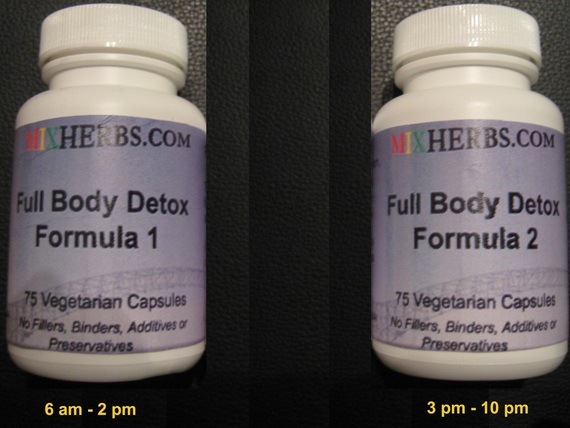 Formula 1


Ingredients: Hawthorn, Ginkgo, Capsicum, Green Tea,
Mullein, Cascara Sagrada and Fennel
Cardio - Lungs - Colon


Formula 2


Ingredients: Burdock, Red Clover, Dandelion, Chickweed, Nettle, Horsetail, and Milk Thistle
Blood - Liver - Kidneys

$40 - Includes Formula 1 & Formula 2

_____________________________________________________________
| | |
| --- | --- |
| $20 - Formula 1 Detox (Only) | $20 - Formula 2 Detox (Only) |