Common Cold: What To Do When The Cold Season Hits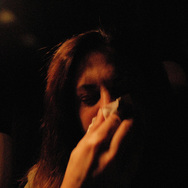 By Krista Braun
The common cold is a viral upper respiratory infection caused by a virus. The average adult has between 3 and 6 colds a year, and children have as many as 8.
Signs & Symptoms
• Sneezing, nasal congestion
• Sore throat, cough, hoarseness
• Fever
• In children, sudden onset of fever (lasting 2-3 days), irritability, restlessness, sneezing
• Headache
Treatment Options
Contrary to what most think, antibiotics and antihistamines cannot help cure your cold. They only suppress the symptoms and may even prolong the cold or increase the chance of it reoccurring. Colds go away on their own after about 5 to 7 days for adults, and 10 to 14 days for children. However, there are a number of treatment options that can help to support the body and may even shorten the duration of the cold.
Cold Buster Recipes
Sweet & Spicy Lemon Tea
3 parts Boiling water
1 part Orange Juice
Juice of ½ lemon
Ginger
Chamomile
Dash of Cayenne Pepper
Packed full of vitamin C, this tea will relax and stimulate your body's ability to fight off your cold. Chop up fresh ginger and add it to a pot of water. Bring to boil and simmer for 10 minutes while covered. Add orange juice and bring to boil again. Add chamomile tea bags and let steep for 7-10 minutes while cooling. Pour into mug and add lemon juice. Finish with a pinch of cayenne pepper. Enjoy.
Garlic Cough Syrup Recipe
10 cloves of Garlic
1 C honey
Garlic is a natural antiseptic, not to mention an immune stimulator! When you feel a cold coming on, chop up garlic. Let it sit out for 10 minutes to allow oxidation and activation of medicinal compounds. Add to honey. For stronger syrup, let sit for a few days before consumption.
Soothing Throat Tea Recipe
Licorice Root
Marshmallow Root
Sage
Thyme
Sooths the throat by decreasing inflammation, and fighting viral and bacterial infections. Add equal parts of each herb to a tea pot. Pour boiling water over top of herbs and let steep for 10 minutes. Sip and enjoy!
Steam Inhalation Recipe
Large bowl of hot water
10 drops Peppermint essential oil
10 drops Eucalyptus essential oil
Clears the airways, and fights infection. Bring water to boil. Pour into large bowl. Allow to cool slightly. Add essential oils. Immediately, place your head over the bowl and cover with a towel. Inhale slowly and deeply until steam dissipates. Caution: Essential oils may be quite strong at first so inhale carefully.
Cold Fighting Food Tips
Try to include:
• Extra fluids such as water, herbal tea & chicken broth
• Raw garlic and onion. These foods are anti-viral and anti-bacterial. Eat as much as you can tolerate!
• Green leafs (cooked are easier to digest)
• Fruit and Lemon rind (put in tea)
• Eat less (energy going to healing body, not digestion)
Try to avoid: Things that weaken the immune system!
• Sugar & Alcohol as these lower the immune system
• Caffeine
• Dairy and bananas. These increase mucous production
• Wheat or known food sensitivities
• Large meals
• Intense exercise
Supplements to have in the medicine cabinet during cold season:
• Vitamin C to enhance immune function (up to 10g day)
• Vitamin A Do not use in pregnancy (25,000 IU/day short-term)
• Zn (15-25mg in lozenges every 2 hours)
• Beta-Carotene: Immune stimulating and antioxidant
Herbs - in tea, tincture, or capsule form
• Goldenseal or Oregon Grape Root: dries mucous. Anti-viral, anti-bacterial.
• Echinacea Root: Enhances immune system.
• Panax Ginseng: Warming herb. Stimulates vitality.
• Elderberry: Stimulates bronchial secretions.
• Mullein: Good for chest coughs.
Hydrotherapy
Frozen Wet Socks vs. Dry Warm Socks
Wet a pair of sock and put them in the freezer. Before bed, put the frozen socks on your feet until your body makes them warm. Next put a pair or warm dry socks on (best to put them in the dryer for a few minutes). Wear the warm socks to bed.
Dr. Krista Braun, ND is a licensed naturopathic physician practicing at the Inlet Wellness Gallery in Port Moody, B.C. She is licensed in acupuncture and bowen therapy. Dr. Braun's passion in the mind/body connection and background in science and research focuses her practice on whole body healing using gentle and evidence-based treatment.