Benefits of Eating Seaweed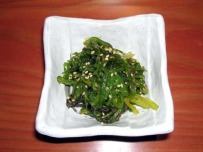 People who love eating the freshest catch and other bounty from the sea stand to have a robust body. Regularly eating seaweed, in particular, can give a huge health boost. Just imagine all the goodness wrapped in the plant. There's an abundance of minerals and vitamins in the green stuff. Indeed, seaweed packs a nutritious wallop, provided it comes from a reputable source. Whether eaten as part of a salad, as appetizer, sushi, or included among the ingredients of beverages and soups, vegetable stews, seaweed can be a real health enhancer.
Individuals who love whipping up dishes, are inclined to say seaweed is quite easy to mix with other foods. Seaweed per se is rich in iodine, iron, magnesium, antioxidant vitamins, and other important nutrients needed by the human body. It can help keep the thyroid functioning well, and it can aid in lowering cholesterol. The good thing about seaweed is that it can be prepared without using typical cooking oil. Seaweed, as those who love to eat it say, can enhance digestion, and also contribute to healthier looks and skin. Frequently eating seaweed has a detoxifying effect. It can help in counteracting some toxins that a person ends up absorbing from the environment.
Mention the word seaweed and a specific diet favored by Okinawans, which is low cholesterol and low in heart-damaging chemicals, comes to mind. Sea vegetables are among the foodstuffs attributed to longevity of the Okinawans. Seaweed is highly touted not only for its detoxifying properties but also for the capability of the substances in it to deter chemical oestrogens, which predisposes people to develop certain cancers. Apart from enjoying seaweed as food, some people are also rediscovering seaweed as nourishing part of bath products and skin wraps. Given the desire of many people to embrace organic products and naturally sourced foods from clean environments, it's not surprising to find seaweed gaining greater popularity.
A great source to get your daily intake of seaweed is from Green Energy. It has Spirulina in it and contains other herbs to provide the necessary vitamins and minerals your body needs.