Advantages of A Vegan Diet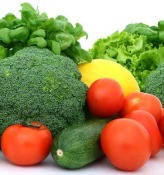 As obesity continues to affect millions of people not just in America but also all over the world, there is renewed interest on veganism. Under veganism, a person avoids using animal material not just on consumption but also for material uses. As such, veganism is viewed as a way of respecting the existence of animals as well as a way of achieving a healthy and clean lifestyle. Veganism is known for its ethical and environmental standards. The vegan diet is perceived to be most effective way to improve personal wellness through healthy food consumption, to absorb nutrients from more natural or organic things and eventually change the way people consume food and move them away from the fatty, meat-oriented diet that contributed to obesity. Burgers, fries, steaks and roasted pigs sure look delicious to eat but most people don't realize the health risks that come with those food's great flavors. Going green and adapting the consumption culture under veganism is the definite alternative that the rest of the world has yet to realize fully.

As it generally involves vegetables, whole grains, fresh fruits, beans and other organic products, the vegan diet has a lot of advantages. The diet is noted for having reduced levels of saturated fats that are connected with meat and dairy products, and having a low level of saturated fats leads to improved cardiovascular health (thus better resistance to cardiovascular disease). Eating vegetables and fruits will help the person gain antioxidants that help the body gain protection from certain forms of cancer. Consuming nuts and dark green leaves bring in high levels of magnesium, which greatly compliments calcium. Not to be outdone are other nutrients such as folate (for cellular repair and generation of red and white blood cells), potassium (eliminates toxins in kidneys), Vitamin C (for strengthening the immune system), and more.

Other than being naturally nutritious, the vegan diet also contributes strongly to the prevention of diseases. Studies showed that the diet is effecting on preventing Type 2 diabetes (as a result of improved cardiovascular health), breast cancer (eating lesser meat or animal material plays a role here), colon cancer (linked to steady consumption of whole grains, nuts and fruits), arthritis (the direct result of completely avoiding consumption of dairy products) and even prostate cancer. Aside from those, the diet also lowers the body's cholesterol level, prevents macular degeneration and when done right prevent osteoporosis.

Last but not least there are several other benefits from the diet such as losing weight in a healthy and non-stressful manner, reduced risks of allergies (those who consume meat and dairy products have higher allergy risks), and most of all having prolonged life. While debates about veganism's essence and social relevance continues around the world, there is no denying that the vegan's diet is truly healthy on a personal level and at the same time respectful towards the environment and existence of animals. As it is centered on natural and organic products, the vegan diet itself can play a major role in reducing world hunger and boosting the world's food supply Simply put, veganism and the vegan diet are here to stay…for good no less.